Yesterday was my 35th birthday.
If you're on Facebook, or
follow my brother's blog
, or have a calendar that reminds you, or if you saw me yesterday ... then this is not news to you.
Birthdays are funny things.
Some of them are super exciting.
I remember
my 12th birthday, when I received the Aaronic Priesthood at church and had my first opportunity to pass the Sacrament.
I remember
my 16th birthday and being able to drive (legally) for the first time.
I remember
my 19th birthday, when I was finally old enough to serve a mission for my church.
Some of them are disappointing.
I remember
my 22nd birthday, when I was newly married but still had to work the whole day!
I remember
my 30th birthday, when I was no longer "young."
(But that day was very good because Karen whisked me away on a romantic weekend).
Some of them are just "there"
to remind you it's been another year.
I remember
... none of these, because they weren't really noteworthy!
And some birthdays have no expectations
associated with them, but turn out to be just
fantastic days filled with fun, food, and family!
I remember
... my 35th birthday ...
like it was yesterday!
:)
I had a super great day!
It wasn't perfect, but then it wouldn't be "life" if it was. The morning began with some
basketball
(during which I played horribly but I got lots of exercise in so that's always a great start to the day!)
Then I had to head off to work for a few hours, but the conversations with my team members were very enjoyable. After work I tried to sneak in a short round of golf at a Par 3 course, but it was "closed" due to a tournament
(on a Par 3 course?! Really?! Whatever!)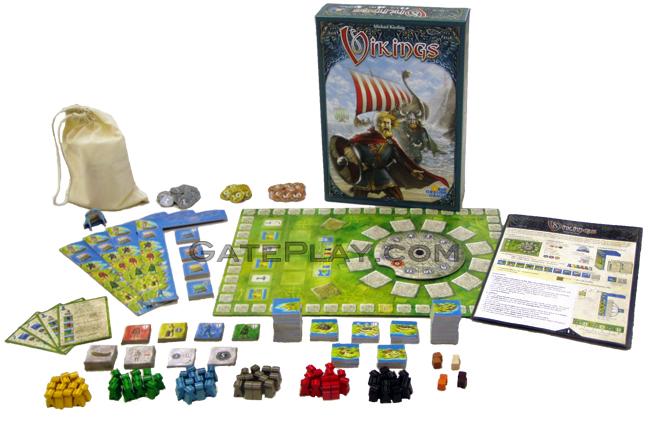 The board game

VIKINGS

... fun!
So I came home and just hung out with my family, playing some
Dr Mario
with Karen and my two sons (congrats on your wins against me Ben!)
I then cooked steak
(I
wanted
to grill and Karen was nice enough to let me), hamburgers, and hot dogs for dinner ...
which we shared with our good friends the Browns
(Jeff, Tiffany, and their kiddos!) We then played the game Vikings (my choice) with them ... and I actually won the second game (Karen slaughtered us on the first game with a HUGE come-from-behind victory!)
I'll not mention the wasted time watching the BYU football debacle.
And then
Karen and I were able to spend some time together, just the two of us, which is a great way to end a great day!
By the way ... the title of this post comes from the movie
Despicable Me
... and
it has become my favorite line to quote on birthdays
.
Props to Rachel Sorensen for knowing that and making that her comment to me on Facebook! :)
...